'School by Radio': How Ebola hit Sierra Leone continued to educate its young
In May 2014, Sierra Leone confirmed its first case of death from Ebola, a viral hemorrhagic fever killing an average of 50% of those infected. The outbreak, that claimed nearly 4000 lives, began silently and gradually built up to a burst of cases.
source: Center for Disease Control and Prevention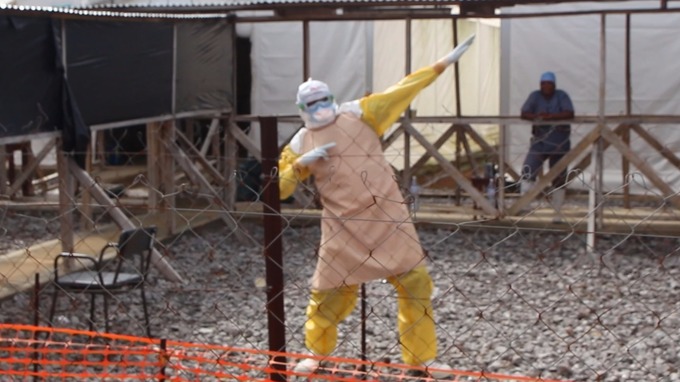 A Kenyan Doctor in protective overalls does a Usain Bolt gesture as last Ebola patient is discharged.
Credit: International Medical Corps
For the next year and a half, as the world's worst known Ebola epidemic continued to spread in the area, widespread quarantines were a regular fixture. On 30th July 2014, a state of
national emergency
was declared. All schools were closed down indefinitely. Locked up in their homes, the largely illiterate populace of Sierra Leone turned towards the radio for news and entertainment. At the time, radio was the most preferred means for receiving information for
85% of the population
.
The then Government of Sierra Leone partnered with UNICEF and other developmental organizations to launch an ambitious schooling effort for more than a million children who had been denied their education due to this epidemic. Lessons in a variety of subjects were broadcast for four hours, six days a week, on 41 radio stations and the country's sole TV channel. These classes became the only means to educate and positively engage an otherwise idle student community. 50 percent of Sierra Leone's young children participated in the program.
Radio thus not only lived up to the people's faith but also bolstered their trust in it.